source: https://www.washingtontimes.com/news/2021/may/6/chinas-military-modernization-continues-unabated/?fbclid=IwAR0UQ55T-jqRrqon4_9kx1TfqDm4FWtzAoYYqAOcAwxL8pkWtGPFdS6bUWI
To mask its growing military ambitions, China finds new ways to conceal its spendingFollow Us SearchSearch Keyword: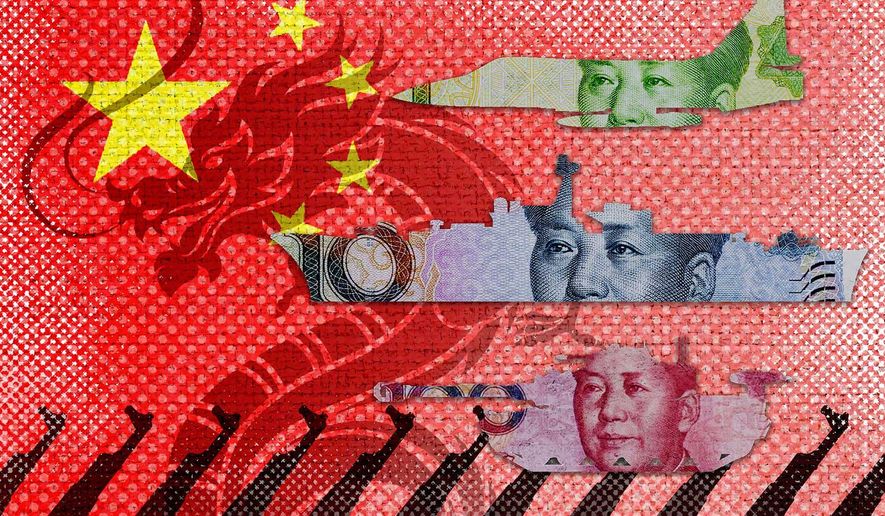 By Jianli Yang – – Thursday, May 6, 2021
ANALYSIS/OPINION:
Amidst growing territorial disputes with its neighbors and military tensions with the United States, China has projected defense expenditure growth of 6.8% this year.
This allocation is the sharpest increase since 2019 and the third yearly increase during the last decade. President Xi Jinping has already vowed to make the People's Liberation Army the strongest military globally, and this spending reflects that goal. Moreover, this increased spending highlights the consequences of its continued territorial aggression and hardened military posture. After making the world suffer due to its inept handling of the COVID-19 pandemic, the Chinese economy is witnessing a recovery, even as the rest of the world is reeling from the recession.
According to the new figures from the Chinese Ministry of Finance, unveiled in early March, before the beginning of the annual National People's Congress meeting in Beijing, military spending is expected to be close to $208 billion (1.35 trillion yuan) in 2021. In 2020, the spending was $209.16 billion (1.268 trillion yuan).
While these figures show the trend in Chinese military spending, they do not reveal a complete picture. Two key organizations are excluded from this: The People's Armed Police (PAP), which is responsible for maintaining internal security and law and order and People's Armed Police Force Coast Guard Corps or Chinese Coast Guard, which enforces the country's territorial claims in the contested waters of the South China Sea.
There is much lack of transparency about China's actual defense expenditure, but one trend that has become clear since 2010 is that China's internal security spending (including the PAP budget) has exceeded the external defense spending and the gap between them is increasing.
In 2017, China's internal security spending was equivalent to about $349 billion — compared to the official external defense spending of $150 billion. This was on the back of its heightened crackdown in Xinjiang and Tibet's autonomous regions, its building and operating the massive multidimensional information and population control system, following frequent instances of social unrest and violence.
This budget ceased to be publicly available after 2013, subsequently shown as a percentage of total budgetary spending. Similarly, estimates from 2017 show that China has spent on an average $1.74 billion annually on its Coast Guard, making it the world's largest Coast Guard fleet, with coercive capabilities.